Alexander Loveyko
Associate Attorney at ChaseLawyers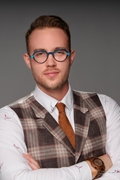 Mr. Loveyko brings more than 5 years of multinational experience in the fields of Intellectual Property, Licensing, IT-law and Entertainment Law. He is a licensed Associate Attorney for Music, Sports and Media law firm ChaseLawyers in Downtown Miami. If you have an idea for a start-up, want to earn your living with your creative talents, or simply want to get advice on how to register your business, your IP rights, or open your website or a mobile app – make sure to make an appointment now.
Erick Gavin Seams DataCollective
Founder/ Information Designer

Data is not simply numbers and reports, but a mechanism that can be used to interactively convey the stories of the unseen. We believe in shifting the ways people have access and interact with data. With our expertise in research, epidemiology, art, data science, and design, we not only have the ability to collect and parse the available data to gain insights but also create visualizations and exhibitions to communicate this work creatively to people, regardless of background or education.
Paula Celestino
Co-Founder & Sr. Brand Consultant at Crea7ive Interactive Advertising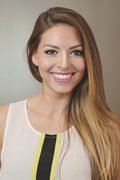 Paula is the Co-Founder & Senior Brand Consultant at Crea7ive.com, an award-winning full service agency. As a Growth Chief Officer she prospects and manages new leads, creates strategies, and manages sales pipes leading to the successful acquisition of brands such as Wendy's, Disney, Pizza Hut, Zumba, Kraft, Armani Casa and Dreamworks. Paula is also an aspiring social entrepreneur with a passion for new technologies and innovation, particularly around sustainability and consumption.
Livio Zanardo
Freelancer / Founder of DoAsRomans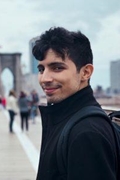 Livio founded DoAsRomans from his love for technology and people as positive ends in themselves. DoAsRomans is inspired by the great expanses of the Roman empire, which was built on cosmopolitanism and extensive organization of social structures. After working in companies built on digital products for over five years, he started his own brand to help freelancers and business owners overcome their challenges through practical applications of technology and harnessing human talent.
Patrick Chery
Executive Coach- Leadership Expert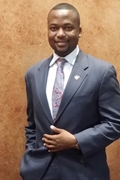 Patrick Chery is an international Executive Coach and Leadership Consultant certified by John Maxwell. He has conducted transformational leadership assignments alongside John Maxwell with Governments leaders. Prior to becoming an Executive coach, he was a management consultant for Fortune 500 companies. Mr. Chery aims to coach his clients through eliminating self-limiting beliefs, finding their purpose, clarifying their goals, and effective time management.
Julie Tyler
Writer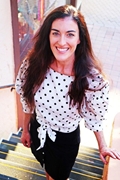 Julie Tyler is a Miami-based writer and writing coach. Through her company, StoryBold, Julie empowers writers to declare themselves storytellers and to write stories that make a difference in the lives of readers. She trains writers on a one-on-one basis as well as offers group learning experiences in the heart of Miami, Florida. Before founding StoryBold, Julie earned a Ph.D. in literature from the University of Tennessee and spent ten years teaching in higher education.
EPGD Law
Attorney

We provide representation and assistance to businesses, corporations, employers, consumers, and individuals with the resources and sophistication of a large firm combined with the individualized service and responsiveness of a boutique. We believe in: Results, Attention to Detail, and Client Relationships. We are passionate about providing effective legal results to businesses, entrepreneurs, and individuals.
Jonathan Fichman
Financial Consultant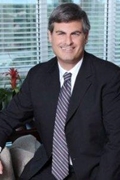 Jonathan Fichman has over 20 years of financial experience. He is currently a consultant, venture advisor, entrepreneur-in-residence and mentor for several South Florida Universities and startup accelerators. Advised, founded, exited, and/or managed 60 plus startups. Extensive international and domestic experience in diverse industries of public, private and non-profit companies, and serve as a board member of a NASDAQ listed company.
Alexander Monje
Partner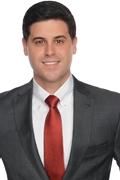 Alexander J. Monje is a partner at Del Cristo, Fernandez & Monje who practices in the area of civil litigation with a focus on business, employment, real estate, and securities litigation, as well as startup law. Alex develops his case strategy with the client's business objectives at the forefront. Alex has represented clients in both State and Federal Court and also arbitration proceedings in front of the Financial Industry Regulatory Authority (FINRA) and the U.S Department of Labor.
Liza Benkovitch
Director of Strategic Partnerships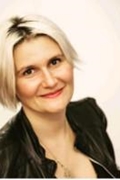 KiwiTech is a startup investor and a tech accelerator focused on early and later-stage startups. We help companies accelerate their go-to-market strategy with tech development and raise capital through our 400+ investor network and demo days program.
Emily Cabrera
Mindset & Strategy Coach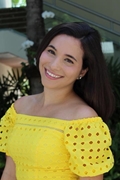 Emily is passionate about helping others achieve their best selves as an REBT (Rational Emotive Behavioral Therapy) certified coach. She can help you identify the limiting beliefs that may be preventing you from achieving your goals. For the past six years, She has worked in the legal industry and experienced firsthand how intelligent and talented individuals lose sight of themselves. Emily aims to introduce clarity and self-motivation into your mindset for a more positive and confident you!
Rebecca White
Founder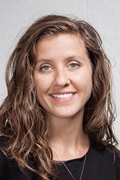 Rebecca White runs a design and branding studio based in Miami. She believes that design can create powerful connections between brands and their audience. Her studio focuses on organizations that are committed to change and social impact.
Joey Leslie
Founder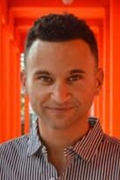 Joey Leslie is a trained journalist, Design Thinker, and creative marketing strategist who's passionate about making brand experiences, products, services, and marketing more relevant and meaningful. My specialties include: Brand Development | Social Media Strategy | Editorial Calendars | Articles, Essays, Blogs Website Design + Copy | Product Styling | Photography + Graphics
Deirdre Nero
Founder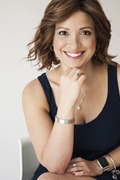 Deirdre Nero started NERO Immigration Law in 2009 after having practiced in two large law firms for several years. Ms. Nero works closely with small and medium companies and individual clients to personally coordinate and execute all aspects of the client's Immigration strategy and represent them in front of the U.S. Department of Homeland Security, the U.S. Department of Labor, and the U.S. Department of State.
Rebecca White
Founder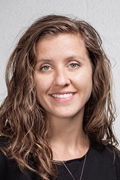 Rebecca White runs a design and branding studio based in Miami. Her company works with mission-driven organizations on projects that have a positive impact – empowering people and brands to make their mark in our world. We take pride in deeply understanding our clients' objectives and designing solutions that bring their brand, product, or service to life. It's all about creating powerful connections between our clients and their audience.
Andrea Mendoza
Growth Marketer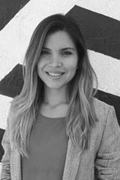 My name is Andrea Mendoza. I've been in the Digital Marketing space for about 10 years helping businesses grow online. I've worked with marketing agencies, startups, and companies in a variety of different industries. Currently, I spearhead the growth strategy for Pacific54 - a Digital Marketing agency- and its clients. My journey started in PPC and then evolved into content marketing, SEO, and overall Digital Marketing Strategy. In my spare time, I love to write and practice performing arts.
Lavu Inc
Developer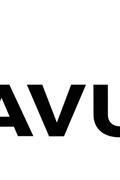 Software consulting fees charged by similarly experienced engineers are very expensive potentially putting it out of the reach of early-stage and potential software startups. We're volunteering some of our time to give advice on technical problems that many startups face.
Rodrigo Rodriguez-Novas
CEO and Founder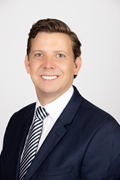 Rodrigo Rodríguez-Novás is the founder and CEO of NORDES Consulting, a boutique firm specializing in business management, divestitures, mergers & acquisitions, and project management. Through his extensive experience conducting business and managing strategic initiatives in Latin America for over 16 years, Rodrigo illuminates opportunities for companies of any size, industry, or origin to expand in the region and in bringing LATAM companies to the U.S.
Liana Saenz
CEO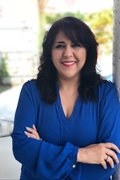 Dr. Sáenz is the founder and CEO of LEADINFORCE.COM. She has helped individuals find clarity in their purpose, priorities, and goals. In addition, she works with groups and organizations to develop higher levels of performance, as well as global leadership, and cultural awareness. she is a certified consultant in Cultural Profiles, Global Leadership, and Multicultural Working Groups at Aperian Global and a Mentor and Certified Coach in the "John Maxwell Team".
Devon Jenkins
Associate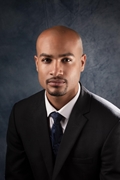 Devon Jenkins is an attorney at IPS Legal Group, P.A. Mr. Jenkins received his law degree from the University of Miami School of Law, with a concentration in the Business of Innovation, Law, and Technology (BILT). Mr. Jenkins' practice includes the representation of corporate clients, startups, and individual innovators in trademark registration, copyright licensing and registration, design patent preparation and prosecution, trademark litigation, and general counsel legal services.
Barbara Geels
Executive Coach & Culture Consultant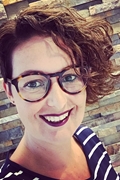 Barbara is a trained coach and consultant with certification from the Co-Active Institute. She is also certified in Conscious Business, a methodology designed by Fred Kofman, where she has worked for the past 12 years. Key outcomes of her engagements include: Building self-awareness, gaining a deep understanding of your strengths and skills, enhancing your effectiveness and emotional intelligence, managing organizational complexity, leadership range and executive presence.
Tara Debek
Founder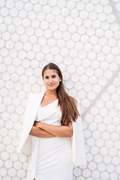 As the Founder of T. Digital, Tara is an expert in modern digital marketing and branding. She believes in the power of online marketing to serve modern and disruptive brands and is dedicated to helping companies who follow a "purpose over profit" ethos.
Ana Mantica
Editorial Manager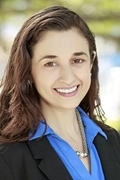 Ana Mantica is the Editorial Manager at the Miami Foundation. In this role, Ana manages the Foundation's editorial and written content, including social media sites, websites, blogs, emails, and newsletters. Connect with Ana Mantica, currently Editorial Manager at The Miami Foundation. Connect with Ana! She'll listen to your stories, share strategies that work and collaborate on shaping your ideas. Coaching from a pro in the field can take your next fundraising campaign up a notch.
Ryan Hall
Founder / Digital Marketer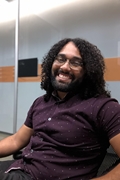 Ryan Hall is a Digital Marketer and Educator committed to helping entrepreneurs and business owners grow their companies by helping them uncover their inner radical brand and crafting a message that resonates with their tribe. He's been invited to speak on tech and social media at events for organizations like Chevy, the University of Miami, and the Perez Art Museum Miami. Outside of the office, he serves the community as a 1 Million Cups Miami Organizer and a SXSW Advisor.
Jane Wooldridge
Business and Visuals Arts Editor at Miami Herald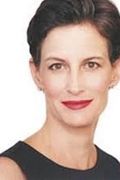 The Miami Herald Pitch Competition is designed to spur interest in entrepreneurship in South Florida, recognize innovation and raise the bar for entrepreneurship. Finalists get to polish their pitches with startup guru Melissa Krinzman of Krillion Ventures, then pitch live before top judges. Winners are profiled in the Miami Herald's Business Monday! Book your office hours appointment to learn the entry process, how to sharpen your plan and what captures judges' attention.
Melinda Tijerino, Privatek Solutions LLC
Data Privacy Consultant/Founder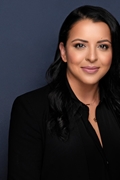 Melinda Tijerino is the founder and managing partner of Privatek Solutions, a boutique data privacy, governance, and compliance consulting firm. For nearly a decade, she has consulted for multinational fortune 50 organizations in the technology, healthcare, retail, education, and financial services industry on data protection program build-outs, vendor risk management, breach response plans, and privacy policy and privacy training programs.
Aaron Chavez
Partner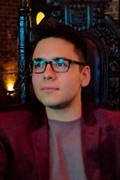 Aaron Chavez comes from a Wall Street background and served as an analyst/associate at Barclays Investment Bank for 3 years. His work centered around equity capital markets and investor engagement for businesses in industries ranging from Finance, FinTech, Tech, and Special Purpose Acquisition Companies (a cross-sector product) where he supported the raise of billions in capital. Argent Strategies serves as a consulting firm focused on early-stage startups and investor support.
Jon Belgrad
Miami Program Associate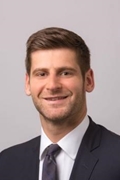 Jon Belgrad joined Knight Foundation in May 2019 as Miami Program Associate. His work focuses on establishing Miami as a hub of innovation and high-growth entrepreneurship. Prior to joining Knight, Belgrad helped grow Pacific54, a digital marketing agency in Miami, serving startups, universities, banks, and non-profits. Belgrad earned his bachelor's degree at the University of Miami. There, he saw the potential in Miami's startup community and chose to take an active role in strengthening it.
John Fulton
Senior Counsel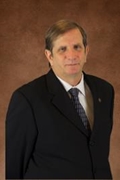 Mr. Fulton is a Registered Patent Attorney having earned his degree in Chemical Engineering from Cleveland State University and his law degree, with honors, from the University of Miami School of Law. He concentrates his practice in the areas of Patent Prosecution and Infringement Opinions, is a member of the Florida Bar and is admitted to practice in the U.S. District Court for the Southern District of Florida and the Eastern District of Texas.
Digital Dumbo & Procomer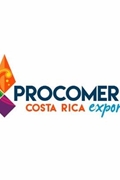 Join Digital Dumbo and Procomer for Office Hours on a) Outsourcing and software development in today's world b) The need of digital production assets c) Fundamental tech support for your internal and external customer. Participating companies will be: Adolfo Bonilla Vargas, Senior Director - Country Head, CSS Corp Ray Guzman, CEO, iSEC International Jeff Farr, SVP, Business Development, Qualfon/Dialog Direct
John D. Owens III
Partner, K&L Gates LLP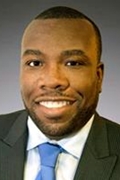 John Owens is a partner at global law firm and focuses his practice on the formation, financing and general corporate counseling of startup, growth-stage, and emerging companies. His experience includes seed and venture capital financings, mergers and acquisitions, public and private offerings of securities and transactional work across diverse industries: FinTech, telecommunications, e-commerce, financial services, health care, manufacturing, agriculture, media, sports, and more.
Little Fish Media
President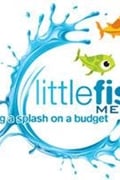 Little Fish Media is a communications agency designed for nonprofits and small to medium-sized businesses to promote their work and services without draining the budget pond!
Bruno Lulinski / Miami Angels
Venture Associate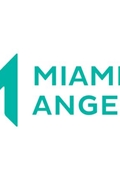 Miami Angels provides smart capital to tech ventures. Miami angels is comprised of over 100 angel investors who are passionate about early-stage ventures. Beyond providing capital, we collaborate with founders to ensure they have access to best in class resources and a path to future funding.
Alexandra/ Mission Based Branding Institute
Founder & CEO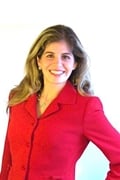 Alexandra Figueredo is a leader in the social impact communications industry. She is founder of Mission Based Branding Institute, training and education consultancy specializing in helping Social Impact Businesses and Organizations. She's worked with brands such as Samsung LATAM, Harman LATAM, Medtronic LATAM, Lexmark LATAM, Whirlpool LATAM, Florida Supercon, MicroTheater Miami/Cultural Center of Spain, Lemongrass Spa Products and more.
Paul Gabriele of EisnerAmper
Tax Manager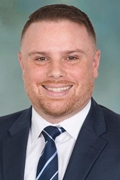 Experienced Tax Manager with a demonstrated history of working in the accounting industry. Skilled in Tax Return Preparation & Planning, Generally Accepted Accounting Principles (GAAP), and Business Valuations. Strong accounting professional with a Master's Degree focused in Accounting from Florida Atlantic University.
Kelly Lei
Life Coach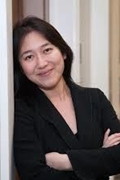 Kelly Lei coaches high achievers, mostly entrepreneurs and executives, to accomplish their FIRE (financially independent retired early) dreams. She uncovers their barriers and patterns that are limiting their effectiveness, the values that motivate them and what their definition of success looks like. Kelly is an accomplished entrepreneur, strategist, project manager who is also a certified coach, yoga instructor and is certified in MP, LEED AP, Six Sigma Green Belt and more.
Miguel Cruz
Miami Manager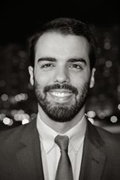 500 Startups is one of the most prolific forces in today's global technology ecosystem and a top-rated venture seed fund and startup accelerator. Based in Silicon Valley, it has 2,100+ portfolio companies around the globe and 2,300+ entrepreneurs. Known as innovators of venture capital, our model is uniquely community-centric . Our network of 150+ team members, 30+ accelerator batches, and a vibrant community of mentors, partners, and founders spanning 60+ countries makes 500 Startups unique.
David Smith
Data Scientist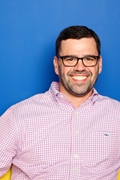 David Smith is TheVentureCity's resident Growth Data Scientist. In addition to performing due diligence on potential investments, an important part of his role is to help accelerator companies make data-driven decisions. To do so, he helps them establish the right metrics; capture the data required to track those metrics; analyze and visualize the data into insights; and interpret what those insights mean for growing the business.
Maria A. Pereda Ehrlich
Fund Strategist at TheVentureCity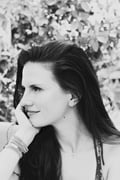 Maria currently works at TheVentureCity, an ecosystem accelerator for tech that counts with $100 million VC fund and an accelerator/incubator of startups. At TheVentureCity, Maria is in charge of coordinating, analyzing and evaluating investment opportunities, structuring investments and operating the fund on an on-going basis. She has analyzed startups in the FinTech, HealthTech, EdTech, Enterprise Software sectors, among many others.
Victor Servin
Chief Technology Officer
Working in Tech & Telco for the last 17 years, from software development to lead Digital Transformation, always leveraging good mix of technical and business knowledge to find the right balance between clean / cutting edge solutions and business feasibility. Prior to joining The VentureCity , Victor was the Director of Digital Development and Innovation for Millicom International Cellular (for its Tigo Brand) overseeing Digital Development for all Latam Properties (Mobile and Fixed).
Elisa Rodriguez Villa
Miami Campus Director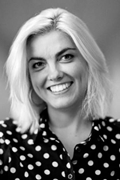 Elisa Rodriguez Villa is currently the Miami Campus Director at TheVentureCity. Formerly, she was the brand Director at FUSION and co-founder of The LAB Miami. Elisa is a designer and illustrator as well.
Monica Black
Fund Partner at TheVentureCity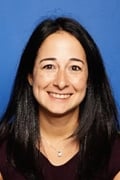 Fund Partner @ TheVentureCity.Experienced investor focused on early stage software companies with a global impact, especially in Latin America. Career spans 10+ years in investing (Chan Zuckerberg Initiative, Providence Equity Partners) and operating roles at startups (Clever, Khan Academy).
Laura Gonzalez - Estefani
Founder + Investor + CEO of TheVentureCity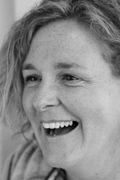 Laura González-Estéfani is Founder and CEO of The Venture City, an ecosystem accelerator for tech that's structured much like an actual city. Prior to founding The Venture City, Laura spent nearly nine years with Facebook in various roles supporting overall growth strategies. She was initially brought on as Country Manager for Spain and Portugal. Before Facebook, Laura held management roles at eBay, Siemens and Ogilvy Group.
Santiago Canalejo
COO at TheVentureCity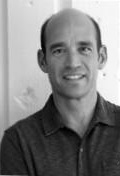 12 years of management and business development role in leading companies in the food industry both in Europe and America. Mainly business growth focus, also led through phases of launch, matured business and restructuring. Broad range of experience leading teams in different areas as strategic planning, marketing and sales, production, HR, logistics, R&D and finance & administration.
Rosa Jimenez Cano
Chief Ecosystem Relations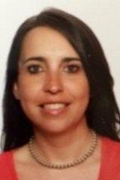 Ecosystem Relations in TheVentureCity tech accelerator and VC fund. Experienced Correspondent with a demonstrated history of working in the newspapers industry internationally. Skilled in Digital Strategy, Search Engine Optimization (SEO), Online Video Strategy, Twitter, and Startup Ventures. Strong media and communication professional with a Journalism Graduate focused in Media and Communications Studies from Universidad Complutense de Madrid.
Jessica Shraybman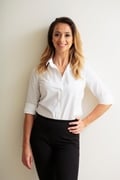 Jessica Shraybman is the founder and managing partner of Shraybman Law, PLLC. Ms. Shraybman has focused her practice on business and intellectual property. She is a trusted advisor to entrepreneurs, investors, and institutions. In addition to her legal knowledge, she brings to the table her business experience and expertise, leveraging her diverse backgrounds with an in-depth understanding of clients' needs to help entrepreneurs and businesses grow and succeed.
Andre Adkins
Patent Attorney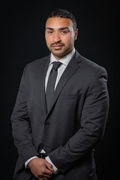 Andre specializes in patent procurement, patent portfolio management, intellectual property due diligence pertaining to a wide range of technologies for start-ups and established companies. Bringing a wealth of experience derived from years of working with some of the most renowned companies in the world, Andre combines patent drafting artistry and technical prowess in order to provide a diverse intellectual property practice.
Peter Cummings
Performance Communications Coach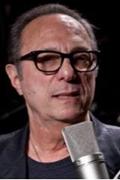 His specialty is Public Speaking and is sometimes called Peter the Pitch Man. Sessions are intended for individuals at all levels, who seek to maximize their performance in the art of effective communications. The key to professional success, personal happiness, and satisfaction in life, is directly linked to our ability to effectively communicate our ideas and feelings to others. Speaking clearly, concisely, comfortably and consistently in public, is a valuable and essential skill to possess.
CJ
Founder & Chief Technology Officer, virtualdeveloper.com

• Founder and Chief Technology Officer of virtualdeveloper,com, LLC, a Microsoft silver partner and a Goldman Sachs 10,000 small business alumni member. • Experienced in IT, software development and systems integration • Invented and commercialized Formal Media™, the world's first Blockchain enabled Digital Workplace • Won over $10 million worth of contracts with companies such as the International Monetary Fund, World Bank, Ernst &Young, Deloitte Consulting and various government agencies.
Samuel Morhaim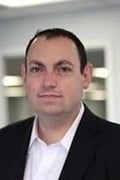 Samuel Morhaim is an accomplished software architect and serial entrepreneur with 20+ years of experience in IT, DevOps, and Quality Assurance. He has architected applications for healthcare, marketing automation and FinTech, and led 3 companies from concept, funding and exit and is now dedicated to helping startups create technologies that users will use and love. Samuel provides Office Hours for Strategy, Marketing & Branding, Prototyping, Product Development, UX/UI, or Software Architecture.
aileen alon
PM
Awesome person. Talk to her!
Robert Delman
Managing Director of Golden Seeds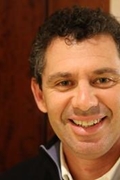 Rob is a Managing Director of Golden Seeds, an angel investor network targeting high growth businesses with at least 1 woman in a C-level role with a meaningful voice in the business.
Luisa Sucre
Associate at Revolution Growth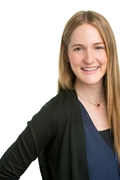 Luisa Sucre is an Associate at Revolution Growth. Prior to joining Revolution, Luisa was an Investment Analyst at GCM Grosvenor on the Private Markets team based in New York City. Luisa graduated magna cum laude from the University of Pennsylvania in 2015 with a B.A. in Politics, Philosophy and Economics. She is on the board of the Synergist Network, a leadership group for women in investment banking, private equity and venture capital. Luisa was born and raised in Caracas, Venezuela."
Kristin Gunther
Vice President at Revolution Growth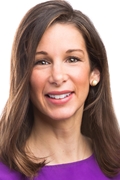 Kristin Gunther is a Vice President at Revolution Growth. She brings over 10 years of experience in private equity, finance, and operations to Revolution Growth. Prior to joining Revolution, she spent 5 years at Perseus LLC, where she worked with portfolio companies and management teams on growth strategies, operating and finance matters, and exit planning. She began her career as an investment banking analyst at Rothschild Inc. and as a research associate at CRT Capital Group.