John Fulton
Senior Counsel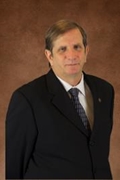 Mr. Fulton is a Registered Patent Attorney having earned his degree in Chemical Engineering from Cleveland State University and his law degree, with honors, from the University of Miami School of Law. He concentrates his practice in the areas of Patent Prosecution and Infringement Opinions, is a member of the Florida Bar and is admitted to practice in the U.S. District Court for the Southern District of Florida and the Eastern District of Texas.
Digital Dumbo & Procomer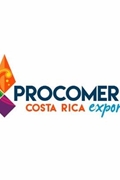 Join Digital Dumbo and Procomer for Office Hours on a) Outsourcing and software development in today's world b) The need of digital production assets c) Fundamental tech support for your internal and external customer. Participating companies will be: Adolfo Bonilla Vargas, Senior Director - Country Head, CSS Corp Ray Guzman, CEO, iSEC International Jeff Farr, SVP, Business Development, Qualfon/Dialog Direct
John D. Owens III
Partner, K&L Gates LLP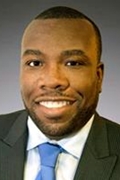 John Owens is a partner at global law firm and focuses his practice on the formation, financing and general corporate counseling of startup, growth-stage, and emerging companies. His experience includes seed and venture capital financings, mergers and acquisitions, public and private offerings of securities and transactional work across diverse industries: FinTech, telecommunications, e-commerce, financial services, health care, manufacturing, agriculture, media, sports, and more.
Little Fish Media
President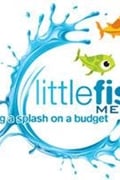 Little Fish Media is a communications agency designed for nonprofits and small to medium-sized businesses to promote their work and services without draining the budget pond!
Dan Herrara/ Miami Angels
Venture Associate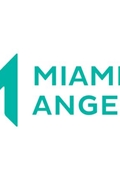 Miami Angels provides smart capital to tech ventures. Miami angels is comprised of over 100 angel investors who are passionate about early-stage ventures. Beyond providing capital, we collaborate with founders to ensure they have access to best in class resources and a path to future funding.
Alexandra/ Mission Based Branding Institute
Founder & CEO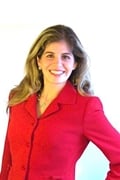 Alexandra Figueredo is a leader in the social impact communications industry. She is founder of Mission Based Branding Institute, training and education consultancy specializing in helping Social Impact Businesses and Organizations. She's worked with brands such as Samsung LATAM, Harman LATAM, Medtronic LATAM, Lexmark LATAM, Whirlpool LATAM, Florida Supercon, MicroTheater Miami/Cultural Center of Spain, Lemongrass Spa Products and more.
Paul Gabriele of EisnerAmper
Tax Manager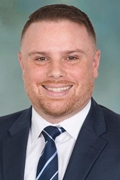 Experienced Tax Manager with a demonstrated history of working in the accounting industry. Skilled in Tax Return Preparation & Planning, Generally Accepted Accounting Principles (GAAP), and Business Valuations. Strong accounting professional with a Master's Degree focused in Accounting from Florida Atlantic University.
Kelly Lei
Life Coach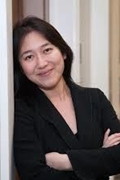 Kelly Lei coaches high achievers, mostly entrepreneurs and executives, to accomplish their FIRE (financially independent retired early) dreams. She uncovers their barriers and patterns that are limiting their effectiveness, the values that motivate them and what their definition of success looks like. Kelly is an accomplished entrepreneur, strategist, project manager who is also a certified coach, yoga instructor and is certified in MP, LEED AP, Six Sigma Green Belt and more.
Miguel Cruz
Miami Manager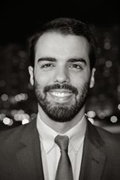 500 Startups is one of the most prolific forces in today's global technology ecosystem and a top-rated venture seed fund and startup accelerator. Based in Silicon Valley, it has 2,100+ portfolio companies around the globe and 2,300+ entrepreneurs. Known as innovators of venture capital, our model is uniquely community-centric . Our network of 150+ team members, 30+ accelerator batches, and a vibrant community of mentors, partners, and founders spanning 60+ countries makes 500 Startups unique.
David Smith
Data Scientist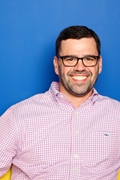 David Smith is TheVentureCity's resident Growth Data Scientist. In addition to performing due diligence on potential investments, an important part of his role is to help accelerator companies make data-driven decisions. To do so, he helps them establish the right metrics; capture the data required to track those metrics; analyze and visualize the data into insights; and interpret what those insights mean for growing the business.
Maria A. Pereda Ehrlich
Fund Strategist at TheVentureCity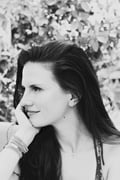 Maria currently works at TheVentureCity, an ecosystem accelerator for tech that counts with $100 million VC fund and an accelerator/incubator of startups. At TheVentureCity, Maria is in charge of coordinating, analyzing and evaluating investment opportunities, structuring investments and operating the fund on an on-going basis. She has analyzed startups in the FinTech, HealthTech, EdTech, Enterprise Software sectors, among many others.
Victor Servin
Chief Technology Officer
Working in Tech & Telco for the last 17 years, from software development to lead Digital Transformation, always leveraging good mix of technical and business knowledge to find the right balance between clean / cutting edge solutions and business feasibility. Prior to joining The VentureCity , Victor was the Director of Digital Development and Innovation for Millicom International Cellular (for its Tigo Brand) overseeing Digital Development for all Latam Properties (Mobile and Fixed).
Elisa Rodriguez Villa
Miami Campus Director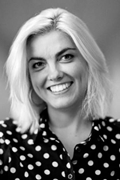 Elisa Rodriguez Villa is currently the Miami Campus Director at TheVentureCity. Formerly, she was the brand Director at FUSION and co-founder of The LAB Miami. Elisa is a designer and illustrator as well.
Monica Black
Fund Partner at TheVentureCity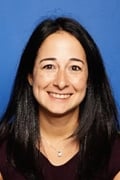 Fund Partner @ TheVentureCity.Experienced investor focused on early stage software companies with a global impact, especially in Latin America. Career spans 10+ years in investing (Chan Zuckerberg Initiative, Providence Equity Partners) and operating roles at startups (Clever, Khan Academy).
Laura Gonzalez - Estefani
Founder + Investor + CEO of TheVentureCity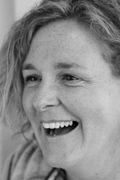 Laura González-Estéfani is Founder and CEO of The Venture City, an ecosystem accelerator for tech that's structured much like an actual city. Prior to founding The Venture City, Laura spent nearly nine years with Facebook in various roles supporting overall growth strategies. She was initially brought on as Country Manager for Spain and Portugal. Before Facebook, Laura held management roles at eBay, Siemens and Ogilvy Group.
Santiago Canalejo
COO at TheVentureCity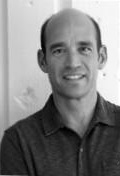 12 years of management and business development role in leading companies in the food industry both in Europe and America. Mainly business growth focus, also led through phases of launch, matured business and restructuring. Broad range of experience leading teams in different areas as strategic planning, marketing and sales, production, HR, logistics, R&D and finance & administration.
Rosa Jimenez Cano
Chief Ecosystem Relations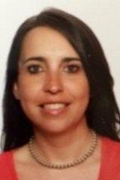 Ecosystem Relations in TheVentureCity tech accelerator and VC fund. Experienced Correspondent with a demonstrated history of working in the newspapers industry internationally. Skilled in Digital Strategy, Search Engine Optimization (SEO), Online Video Strategy, Twitter, and Startup Ventures. Strong media and communication professional with a Journalism Graduate focused in Media and Communications Studies from Universidad Complutense de Madrid.
Jessica Shraybman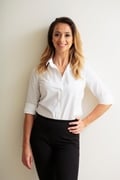 Jessica Shraybman is the founder and managing partner of Shraybman Law, PLLC. Ms. Shraybman has focused her practice on business and intellectual property. She is a trusted advisor to entrepreneurs, investors, and institutions. In addition to her legal knowledge, she brings to the table her business experience and expertise, leveraging her diverse backgrounds with an in-depth understanding of clients' needs to help entrepreneurs and businesses grow and succeed.
Andre Adkins
Patent Attorney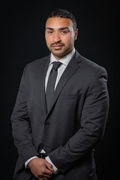 Andre specializes in patent procurement, patent portfolio management, intellectual property due diligence pertaining to a wide range of technologies for start-ups and established companies. Bringing a wealth of experience derived from years of working with some of the most renowned companies in the world, Andre combines patent drafting artistry and technical prowess in order to provide a diverse intellectual property practice.
Peter Cummings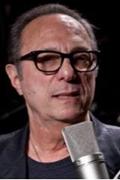 Peter is a Performance Communications Coach. His specialty is Public Speaking and is sometimes called Peter the Pitch Man.
CJ
Founder & Chief Technology Officer, virtualdeveloper.com

• Founder and Chief Technology Officer of virtualdeveloper,com, LLC, a Microsoft silver partner and a Goldman Sachs 10,000 small business alumni member. • Experienced in IT, software development and systems integration • Invented and commercialized Formal Media™, the world's first Blockchain enabled Digital Workplace • Won over $10 million worth of contracts with companies such as the International Monetary Fund, World Bank, Ernst &Young, Deloitte Consulting and various government agencies.
Samuel Morhaim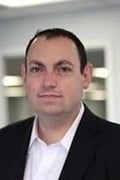 Samuel Morhaim is an accomplished software architect and serial entrepreneur with 20+ years of experience in IT, DevOps, and Quality Assurance. He has architected applications for healthcare, marketing automation and FinTech, and led 3 companies from concept, funding and exit and is now dedicated to helping startups create technologies that users will use and love. Samuel provides Office Hours for Strategy, Marketing & Branding, Prototyping, Product Development, UX/UI, or Software Architecture.
aileen alon
PM
Awesome person. Talk to her!
Robert Delman
Managing Director of Golden Seeds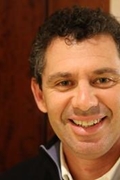 Rob is a Managing Director of Golden Seeds, an angel investor network targeting high growth businesses with at least 1 woman in a C-level role with a meaningful voice in the business.